Winkelstein, Warren. MD, MPH (1922-2012)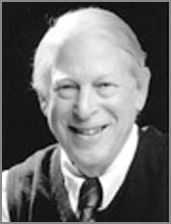 In the mid-1950s, Winkelstein worked at the Roswell Park Memorial Institute under the mentorship of Abraham M. Lilienfeld who steered Winkelstein into CVD epidemiology. He there carried out one of the first studies on coronary disease in women and challenged long-held beliefs about the role of menopause in CVD risk.
In the 1960s Winkelstein turned his attention to blood pressure, first at the State University of New York, Buffalo, and then in the School of Public Health at the University of California, Berkeley where he joined the NIHONSAN study of Japanese immigrants and their CVD risk factors. Winkelstein Winkelstein was Professor Emeritus of Epidemiology at Berkeley and engaged in writing biographical studies of figures in the history of medicine and public health.
Credits/References
Courtesy of the School of Public Health, University of California, Berkeley
Related Content
Bio Sketch(es)