Susana Sans, MD
Born: 1952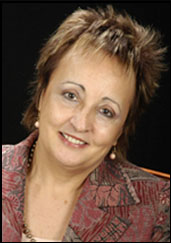 Susana Sans is a pioneer in CVD epidemiology in Spain. During her training at the Univ. of Barcelona she studied under Balaguer-Vintro and became part of an activist medical student movement for public health in Barcelona at the beginning of democracy in Spain after the Franco regime. Her first epidemiology exposure was in the WHO Multiple Risk Factor Trial in Industry as a research fellow, then later recieved tutelage at the 1978 Innsbruck Ten-day International Seminar, followed immediately by a period at the London School (LSTMH) with Professors Rose and Tunstall-Pedoe.
Sans has directed or played a major role in the development of CVD epidemiology in Barcelona and throughout Europe since the 1980s, serving in the WHO MONICA surveillance program and writing on risk trends, in EUROASPIRE surveys on preventive practice in coronary patients, in the CASCADE international study of stroke risk, and in developing a Europe-specific CVD risk score in SCORE among 200,000 subjects.
She was central in the development of the Working Group in Epidemiology for the European Society of Cardiology, is active as Director of the Institute for Health Studies of Barcelona, and remains a central figure today in Spanish and in international epidemiology and public health. (HB)
Please click here for Sans's summary of the course of CVD epidemiology in Spain.
Related Content
Oral Histories
Photographs