Lars Wilhelmsen, MD
Born: 1932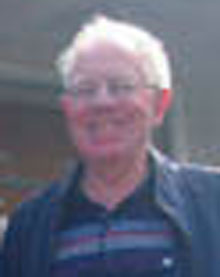 Lars Wilmelmsen is a most active pioneer of CVD epidemiology (he admits to surpassing the mark of 500 peer-reviewed articles a couple of years ago). He was educated at the Göteborg University and received his MD in 1968, with subsequent cardiology specialization. He was a protégé of leading Swedish cardiologist Lars Werko who early encouraged Lars and his colleague Gosta Tibblin to "do Framingham, but do it better."
They settled on the famous design of the Göteborg (Gothenburg) Men of 1913, who in 1963 were all aged 50, reducing the complexities of age-determined risk factors. They strengthened the design by a now 40-year follow up and by doing serial recruitment into new cohorts of 50-year-olds at intervals of a decade, and by including women.
Thus, with this unique study, as well as the Gothenburg Multifactor Primary Prevention Trial, GOT-MONICA, and corollary activities, Wilhelmsen and colleagues speak with authority on long term risk prediction and on trends in CVD in Sweden.
In addition to directing these seminal studies, Wilhelmsen has published widely on CVD risk, social and stress factors, primary and secondary prevention, heart failure and hypertension control.
In retirement he is unstoppable. (HB)
Please click here for a description of the Goteborg Multifactorial Primary Prevention Trial.
Related Content
Oral Histories
Photographs
Study Synopses