Hironori Toshima, MD
Born: 1928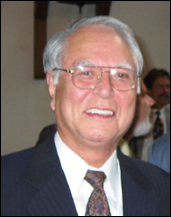 Professor Toshima is a leader in the second generation of CVD epidemiologists active in Japan, serving as project officer and then Principal Investigator for the Seven Countries Study cohorts at Ushibuka and Tanushimaru in Kyushu.
Toshima received his MD from Kyushu University in 1952 and his Medicine specialty in 1958, with a year at the Laboratory of Physiological Hygiene in Minnesota. His main career was at Kurume University where he was Chief of Medicine and Director of the Institute of Cardiovascular Diseases for 25 years and where he developed a group with interest in CVD epidemiology and prevention. He held major offices in the Japanese Circulation Society, the Japanese Society of Clinical Nutrition, the Japanese Association for Cerebro-cardiovascular Disease Control, and the Heart Foundation. His personal researches included coronary disease and cardiomyopathies.
Toshima has effectively perpetuated the vision of the pioneer, Noboru Kimura, and been a worthy and loyal successor to Kimura's position. He is active in retirement as Director of the Kimura Memorial Heart Foundation, a philanthropy in CVD research. (HB)
Sources
Toshima, H. 2007. Re: Hironori Toshima. Communication to H. Blackburn.
Related Content
Photographs