Joseph Stokes III, MD
1924 — 1989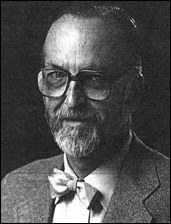 Joseph Stokes III came from a line of medical educators and made seminal contributions to CVD epidemiology on the Framingham Study staff, the Honolulu Study, as EDC Study Section Chair in the 1970s and as senior consultant to many studies.
Stokes was educated at Haverford College and received an MD from Harvard in 1949, served an internship at Johns Hopkins and residency at Massachusetts General where he remained as assistant until 1961 and, in the USPHS at the same time, worked at Framingham. He served in the Public Health Service Heart Disease Control Program in Hawaii from 1961-62 and then became founding dean of the University of California Medical School at San Diego, from 1962-66 and remained as professor of Preventive Medicine there until 1981.
Stokes closed a distinguished career back in Boston in the Department of Preventive Medicine and served on many councils related to CVD Epidemiology and Prevention, including the National Cholesterol Education Program, NIH Advisory Committees and the Carter Center. His training, intellect, and profound understanding of the base and need for preventive as well as medical strategies made his leadership invaluable to his colleagues, to academia, and to public health. His personal warmth and loyalty supported and enhanced many careers in our fields. (HB)
Sources
Marquis's Who's Who on the Web. 'Joseph Stokes, III'. Available from: http://search.marquiswhoswho.com/executable/SearchResults.aspx?db=E
[Accessed 2 January 2007].
Mamiya Medical Heritage Center Website.
"Joseph Stokes Awards in Preventive Cardiology," 2001. Epidemiology and Prevention Newsletter, vols. 10-11. Available from: http://www.americanheart.org/downloadable/heart/5348_EPIFall01.pdf [Accessed 10 January 2007].
Related Content
Photographs