Ian Prior, MD
1923 — 2009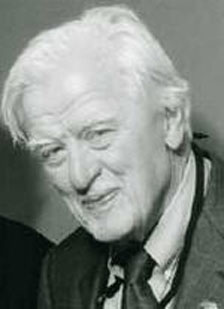 Ian Prior, born in Masterson, New Zealand, graduated from the Otago University Medical School in 1945 and pursued post-graduate training in cardiology at the National Heart Hospital in London and as a Fulbright scholar at Peter Brigham Hospital in Boston.
Prior's epidemiological research focused on social and environmental factors affecting population and individual risk for cardiovascular disease, primarily within European and Polynesian populations in the South Pacific.
Returning to New Zealand in 1959, Prior became the Director of the Medical Unit at Wellington Hospital and established the Epidemiology Unit in the early 1960s. For the next three decades, he launched ambitious population studies in New Zealand, the Cook Islands, and Tokelau Island, focusing particularly on the effects of migration and environmental changes on chronic diseases in Polynesian populations. Prior attributes the accomplishment of these studies in part to the close ties that his teams were able to forge with the people they studied. "Right from the outset I realised that if we were going to study the isolated Maori communities of Ruatahuna and Tikitiki, we were really going to need community co-operation before expecting people to agree to be examined and give their medical history and to participate in an ongoing study." ("Fulbrighter's Story")
Dr. Prior's interest in global health and policy found an outlet as a founding member of the New Zealand branch of International Physicians for the Prevention of Nuclear War, the same organization that received the Nobel Peace Prize in 1985. "The international control and abolition of nuclear weapons is a population issue of global importance." ("Fulbrighter's Story")
Ian Prior was an Honorary Fellow of the Department of Health within Wellington Hospital and an avid supporter of the Wellington Sculpture Trust, which he and his late wife Elespie helped establish in 1982 (KR)
Please click here for a description of the Tokelau Island Studies.
Sources
"Esteemed Fulbrighter's Story," Fulbright New Zealand Quarterly (2005), page 1, 3.
The Health of Pacific Societies: Ian Prior's Life and Work, Aotearoa, New Zealand: Steele Roberts, 2000.
Related Content
Photographs
Study Synopses