Zbynek Pisa, MD
Born: 1924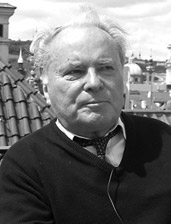 Zbynek Pisa is a clinical physiologist and pioneer cardiovascular disease (CVD) epidemiologist who for years headed Chronic Diseases in the World Health Organization (WHO) European Office in Copenhagen. There he supervised the Myocardial Infarction Registers and later directed the WHO CVD Unit in Geneva from which he coordinated the international MONICA surveillance study.
Pisa received his MD from Charles University in Prague in 1950 and spent 10 years on the faculty of the Cardiovascular Institute and the Institute of Clinical and Experimental Medicine in Prague, with a period in the MRC Pneumoconiosis Research Unit in Wales, 1961-62 with Archie Cochrane. He then headed the Chronic Diseases Unit of the European Regional Office of WHO from 1964-74, and the WHO CVD Unit at Geneva from 1974-83, after which he served until his 1994 retirement in the Dept. of Preventive Cardiology at IKEM Prague. His personal research interests were mainly in experimental myocardial infarction in animals.
In WHO, he was a masterful coordinator, innovator, and diplomat, tapping the CVD research leadership internationally, along with their hard-working underlings, to carry out the most ambitious and influential schemes. The MI Registers joined clinical and epidemiological interests and pioneered CVD epidemiology in Europe. It prepared careers for MONICA, which, in turn, greatly elevated the level of national and international surveillance of CVD and understanding of disease trends.
Pisa also played central roles in WHO training programs for CVD epidemiology, coronary care units, cardiac rehabilitation, and CVD surveys. He was a major facilitator of the North Karelia Project, the pioneering community prevention program in Finland. (HB)
Related Content
Oral Histories
Photographs