William Haskell, PhD
Born: 1937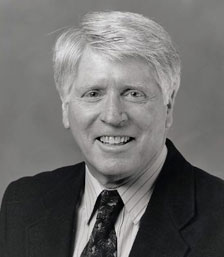 Bill Haskell, professor of medicine at Stanford University, was educated at the University of Illinois, a PhD being granted in 1965. He served in the USPHS Heart Disease and Stroke Control Program, including as project officer for a National Pilot Study of Physical Activity and Coronary Disease. He led the President's Council on Physical Fitness and Sports and for many years has worked and taught in the Stanford Heart Disease Prevention Program.
Haskell is a leader among the second generation of workers in exercise physiology and health, following pioneers Astrand, Taylor, Balke, Dill, Montoye, Cureton and others. He has devoted much of his career to improving the quantitative measurement of activity and fitness. In mid-career he addressed basic issues of fitness and cardiovascular benefit according to frequency, duration, and intensity of exercise. In his mature career he focuses on problems of sedentation, obesity and fitness in the elderly, African-American girls, low-income women, and children, that is, the social components of national fitness and health. He is widely regarded as a CVD epidemiologist and trialist with special experience in exercise and with a population view of health. (HB)
Sources
William Haskell, in an interview recorded by Henry Blackburn, 30 April 2001, History of Cardiovascular Epidemiology Collection, University of Minnesota.
Stanford Prevention Research Center: Cardiovascular Disease Prevention. 2007. Stanford University School of Medicine [Internet]. Stanford, CA.
Related Content
Oral Histories