William Harlan, MD
Born: 1930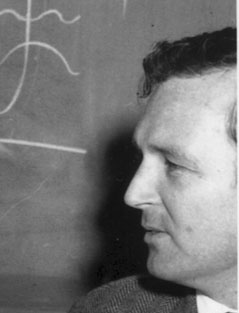 Bill Harlan was born in Virginia and educated at the Medical College of Virginia, getting a MD in 1955. He served in the United States Marine Corps with the 1000 Aviators Study at the Naval School of Aerospace Medicine, his first contact with epidemiological studies. He held appointments in academic medicine at the Medical College of Virginia, the University of Alabama, Duke University, and the University of Michigan.
In a long research career interlaced with educational and administrative roles, Harlan contributed steadily to the understanding of hypertension and overweight; the relation of diet and nutrients, electrolytes and metals to blood pressure in populations; ethnic, age, and sex differences and trends in weight and blood pressure; and the evolution of blood pressure, obesity, and insulin activity in adolescence.
He directed the Division of Epidemiology and Clinical Applications at NHLBI from1988-91 and then was associate director of NIH for Disease Prevention, completing his service at NIMH. He served as World Bank consultant and on advisory boards and study sections of NIH and was a Markle Fellow.
At policy levels Harlan addressed editorially the major health, economic, and prevention issues surrounding hypertension and obesity. For several years he directed the Women's Health Initiative and his hand was strong for prevention in overall NIH program policy over the years. He closes his career, as do others of us, with an interest in history, now at the National Library of Medicine. (HB)
Related Content
Oral Histories